🏅 Mr. Bayle's book "Toulon over the texts" wins the prize "Bravo Zulu Prize 2022 - Special Mention (book)" (See the 2022 winners)
Toulon through the texts
Release May 5, 2022
Throughout the texts, the edited work shows a city dedicated to its navy, royal then republican, but also a city of early politicization, social criticism, and a city of the sweetness of life too, conducive to stroll, to the discreet charms of its neighborhoods, overcoming its traumatic past, to now become attractive.
Order this book
Author interview
China facing the world: a resilient power
Release on September 8, 2021
An extraordinary power, China has thwarted all Western forecasts. Its economic development has not been accompanied by democratization and its diplomatic isolation must be put into perspective. More and more opposed to the West, which it challenges, it finds, on the other hand, important relays in the southern countries that it has long won over. For how much longer ?
Order this book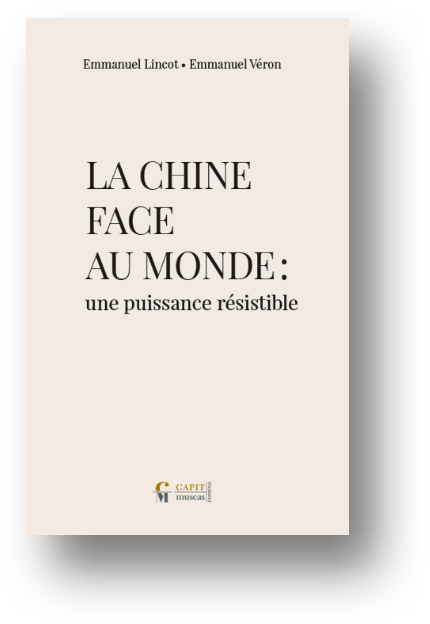 Exclusive cards to master the challenges of the modern world
Capit Muscas publishes exclusive content on contemporary geopolitical issues in maps, books and writings. Maps available in electronic or paper format.
Discover our cards
Perpetual license • 100% Copyright Clear • Immediate dispatch

Resources for stakeholders in search of knowledge
Capit Muscas Editions offers books and maps intended for a public in search of information and knowledge about the world. The maps allow you to understand the topics that make the news, with didactic and artistic illustrations. A concise and precise approach to help understand the challenges of today's world. The books analyze the topics in depth and create original and rich thinking about the world.

Tracked delivery
A tracking number for your shipment will be sent to you when you order.

Contact us
At your disposal to accompany you or answer your questions.

Paper and digital format
Digital formats are multiplying, but paper is far from having said its last word!